The last Turkish tea – Thank you Turkey!
By the mosque we only managed to crawl out of bed around 8am.  Just before leaving we unfortunately spotted that Zita's front wheel has gone flat.
I dug out the tool kit from the bottom of my pannier and took the tyre apart. I managed the repair fast and without a hitch. In the meantime I developed an audience of about 5 adults and 10 children all around me, who were watching what I was doing with great interest.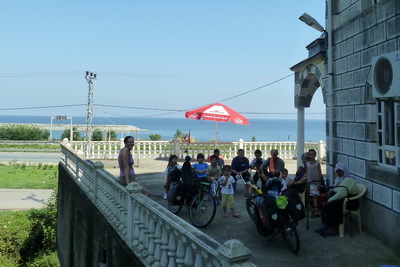 After 10 we were on our way and started our 40th and last day in Turkey.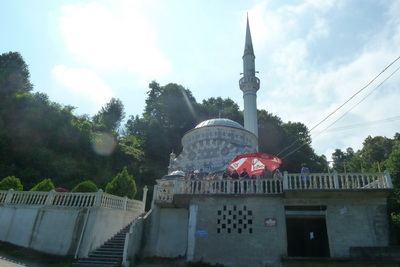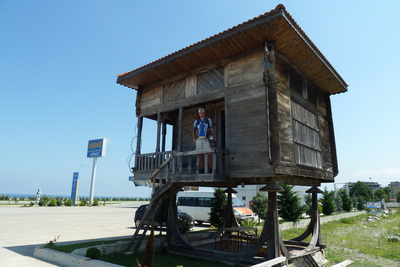 In the next town we prepared some "buffalo wings", aka precooked, spicy chicken bits in the park.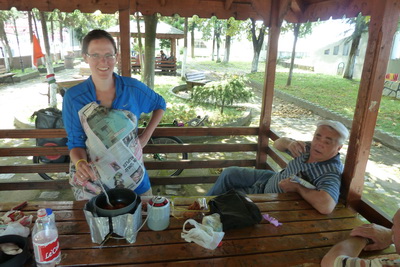 Our last Turkish town was Hopa. Zita and I have already discussed before we got to the town that we must drink one more Turkish tea before we leave the country.
We found the appropriate place for this by the table of a family restaurant, where we drank with enjoyment the sweet drink from the little tulip glasses for the last time.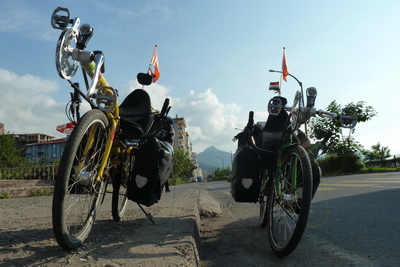 You must come to Turkey, by bike, hitch hiking or any other way… They have excellent roads, everybody is very nice and friendly, so much so, that with our Hungarian heads on, it is unthinkable! Turkey is a really good place!

We celebrated our 3000th km and after that we had only a few kilometres to the Georgian border.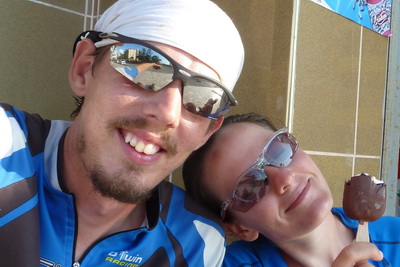 On this section the countryside looked just like it does in fashionable Western European holiday resorts. Except there were no crowds, hardly any traffic and the road was twice the width.
We would like to thank every Turkish helper, host, accommodation provider all those myriad of things that we received. We will never forget Turkish hospitality and will  carry its praise into the big wide world!;)