Get to the Black-sea beach
We had one more day in Nevsehir and next day we left from bus station.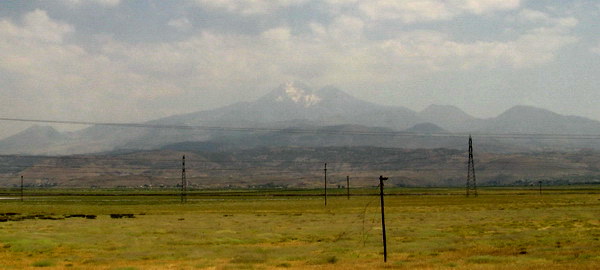 We had already the tickets to Samsun, but wanted to double check if we can also have the bicycles on the bus this is why we went to the bus station a bit earlier.
We just forgot to ask Mehmet where the bus station is. It was very far, behind lots of hills, but finally we just got there, 15 minutes before the depart so we were in a hurry to have the tickets from the cashier's office and stripping the bicycles.
We arrived to Samsun at 23.30. We didn't try to get to the city, find a campsite.
We got to the river side road on the tight and crowded streets. We were cycling in the wide turn-out road.
We left the big Samsun city, after 15-20 km the traffic hushed a bit, the life was easier on the brink of the road, we could take off also the masks.