Rain dance by the Black Sea
The rain stopped by the afternoon to our great joy, therefore we ceremonially took off all the water proof gear and danced a rain dance.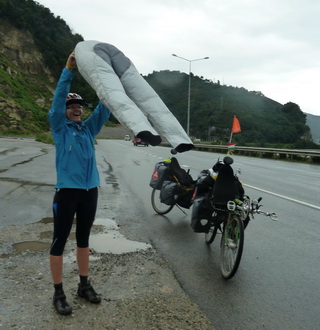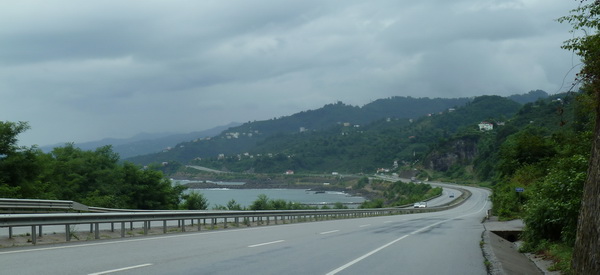 In a town called Görele we stopped to rest.
Yes, I can write about the fantastic hospitality that we found everywhere, as our days were simply filled with it.  Wherever we went, whatever we did, all the time and everywhere our experience was that the locals were really nice to us.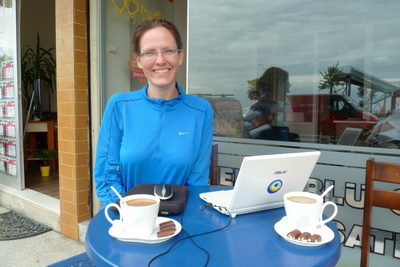 Therefore it was difficult to leave Görele, but we didn't regret a single minute spent here, we were treated very well and we could sort a lot of important stuff on the internet.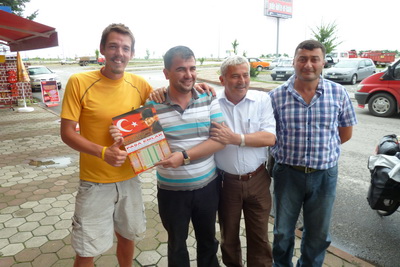 On this day we progressed 74 km, and in the evening we got a place to pitch our tent in Mehmet's garden. He invited us to his table, and  as we were rather hungry we didn't resist. Unfortunately I didn't have my camera with me, as it would have made a fantastic photograph as this large family: young and old, man and woman mother and father in law, grandmother, grandfather and children sat round a table which was piled high with great food.  They made us welcome at this table.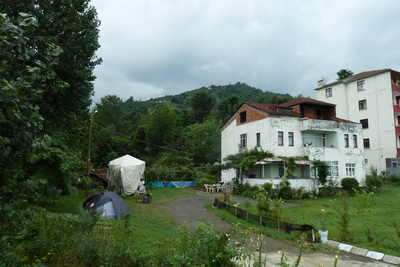 Mehmet and his family allowed us to stay several days in their garden and as we have not found any other accommodation in Trabzon, there was no point to move on, so we decided to stay, spending the day with cleaning the bikes.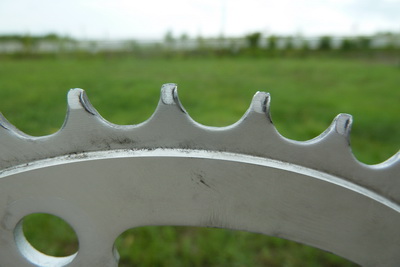 In the evening Zita and I went down to the shore and had a dip in the Black Sea.
It was good to be down on the beach, just playing and enjoying the sea, running up and down on the waterside and throwing stones into the water.