Soso and the Hungarian family travelling in a caravan
It was at  4 o'clock in the afternoon, when we managed to set off from Batumi.
Even on this short day we had our little surprises in the form of smaller mountain passes and serpentines.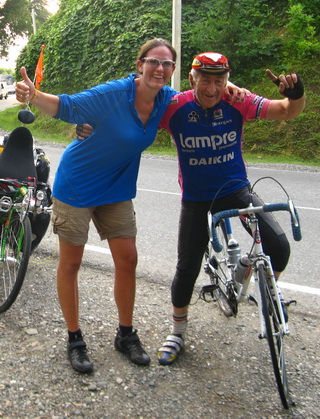 In one bend we met a cyclist on a racing bike, who warred to us cheerfully. We greeted him in the same way and stopped at once at the edge of the road. There we saw white-haired "old-man"  coming towards us on an old "highway-bike". His name is Soso and we learned that he was 75 years old, and that he was Georgian champion in 1966. He must keep himself very fit if he is riding about such serpentines, alone, just for his our pleasure.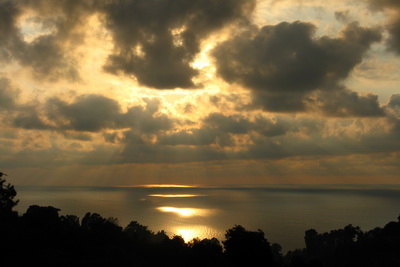 In Kobuleti we watched the sunset on the coast.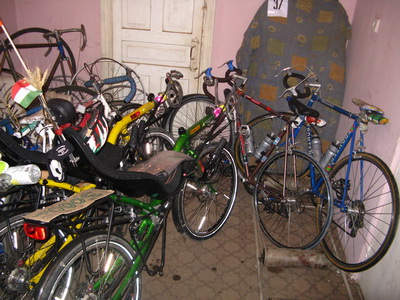 The with the help of the local people we got to Soso's home. There was a special room for bicycles Soso too kept his bikes there. He proudly showed us his "steeds", kept boasting about them, there were a few Russian, and one or two Italian ones, too.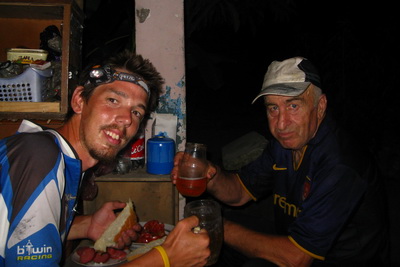 The following morning we pulled down our tent and invited Soso to have breakfast with us. Naturally we had Kadzhapuri.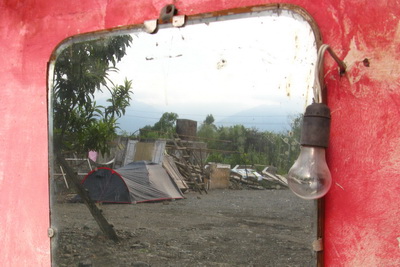 Soso accompanied us for a short while.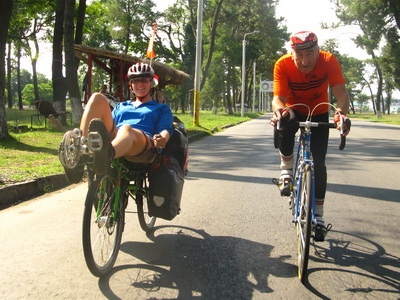 We stopped at a petrol station and suddenly two girls appeared who greeted us in Hungarian. They invited us to their nearby caravan.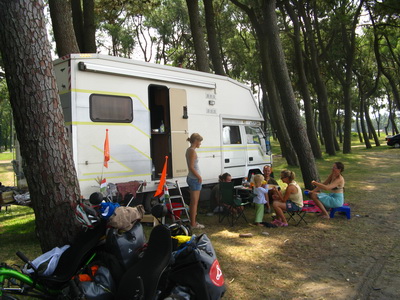 Mariann, her husband, their daughter Ajsa and Mariann's sister Kitti are travelling about in this part of the world. They have been to India, Armenia, Pakistan and on the Karakorum Highway. They gave us a lot of useful advice and some tins with Hungarian food.
They accompanied us on part of the way.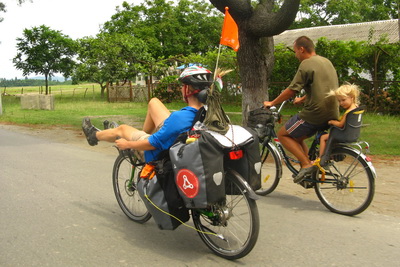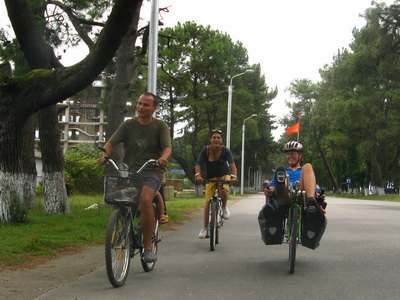 We bathed on the beach in Ureki, Zita buried herself in the magnetic sand.