The truckdriver's hospitality in Sivrihisar
We left  Cüney quite early, as we managed to pack the night before. One of our host's colleagues was waiting for him outside the house when we were saying our goodbyes. He left for work and we went on our way.
After Eskisehir the countryside became really strange, one that we have never seen before. It was empty, only fields around us, and nothing else. We were going into the big nothing by the four lanes of the road, using the hard shoulder.

We were only along a bit when we saw a man by the edge of the road by his truck waving to us, wanting us to stop and go to him. Mehmet  Ali had presented us with so many things, it was amazing.  He gave us water, fruit juice, fizzy drinks, ayran, cakes and his card. What we couldn't eat and drink, he gave us and insisted that we take it.  We were glad that he didn't have any watermelons. L He made us promise to ring him when we get to Sivrihisar.
Sivrihisar was about 80km ahead of us.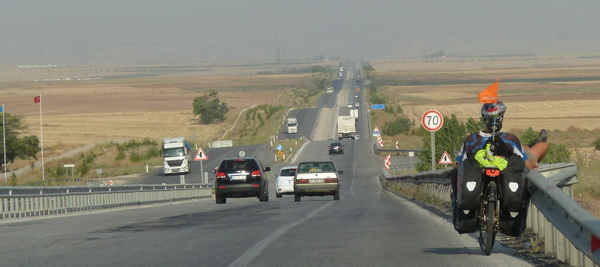 We stopped at a petrol station.  In this big empty space every petrol station is a small oasis for us.  They have washbasins, water and 60 forint ice creams.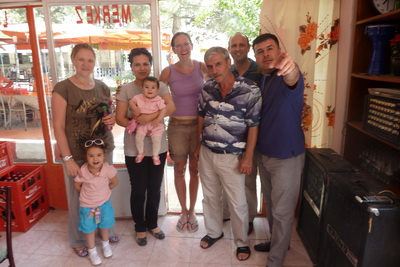 The tarmac was perfect, and the terrain was only slightly hilly, so that we could cycle up at 40km/hr even to the top of the next hill, it was super cycling on this road.
We arrived in Sivrihisar, our truckdriver friend's town, just before it got dark. While we were waiting for Mehmet Ali to arrive, another family invited us into their home and offered us hospitality.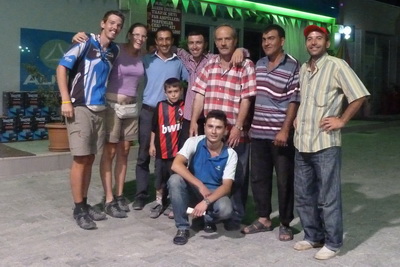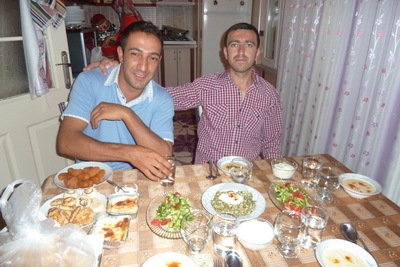 When Mehmet Ali and his family heard that we were planning to pitch the tent, they laughed at us… J Mehmet Ali's 8 years old little boy taught us to count in Turkish. It was a big adventure to spend the evening with them. It was obvious that they were very happy to have us stay with them.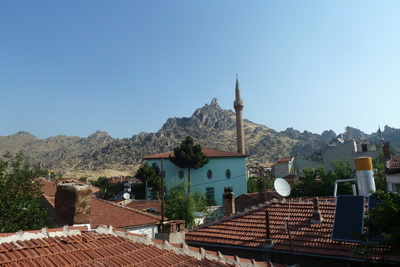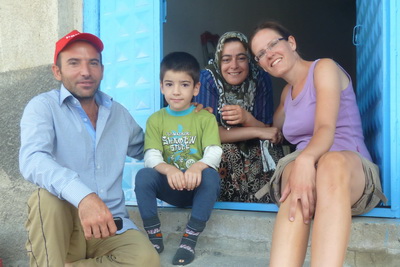 Sivrihisar has a singular position, especially in an otherwise empty looking country.
We rode on a road that looked abandoned, the countryside around us created a feeling that we are riding in the middle of nowhere.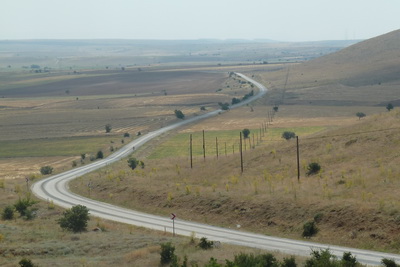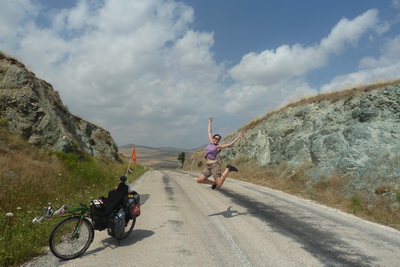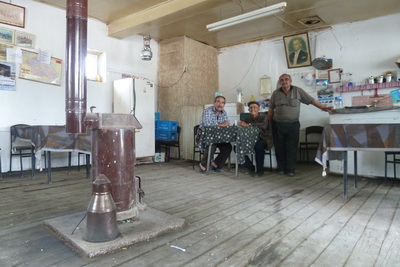 By a stream we found a super place for swimming.
The day finished in the outskirts of a village by the name of Yarali, we stopped to have dinner and we found a camping place for the night here.