In the old city, in Eskisehir
We could carry on very easily as we departed early morning, before 2pm we arrived to Eskisehir and were very happy.
First of all a kind Turkish helped Zita to needle the velcro on her bike chair. I find free wifi so I wasn't boring myself while they were needling. Shortly we were praying in a protestant house of prayer: got tea and cake and had a nice word with them.
When we got to Cüney, we had 2 kind welcome board with Hungarian words: "Üdvözöljük!" (Welcome) and "Szia Barátok!"(Hi Friend).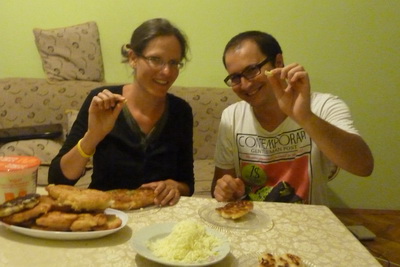 At one night I fried scone. I made 2 times in my life (in Helsinki and Trondheim) to thank the kindness of our host.
We went out with Cüneyt to see the city. We started with the old quarter where were many of the 1-2 tiered, fancy and colourful houses.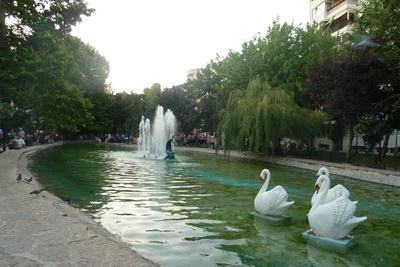 We found also the souvenir shop where could by the products made from lülitasi, a white matter.
This matter is so mild that can be found in nature, at the top of water.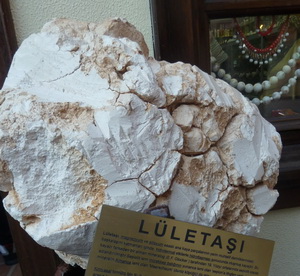 Very good quality of pipes, tiny topics and jewels can be made from lülitasi.
We had a nice stay in  Cüney's house.