The Sümela abbey and Trabzon
On this day we decided to see the Sümela abbey.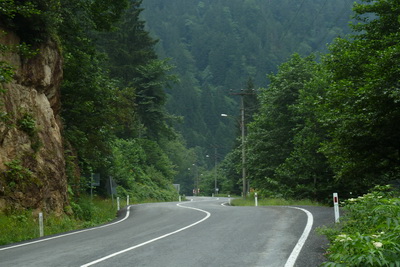 As the abbey was 60 km far away from Trabzon, Trabzon was 30 km far away from our camp (so all together 90 km) and the abbey is on 1200m high in the mountains;  we decided to go by walk and not with bicycles.
I was very happy that we could have a walk  in a big forest, among the mountains.
The air was much better and everything was very green, beautiful crown, wild forest: it was fantastic.
We didn't see too much as wasn't any view, virtually we were walking in a big cloud.
We got a really unique experience in this abbey: this is built in a cliff and the distemper was very beautiful.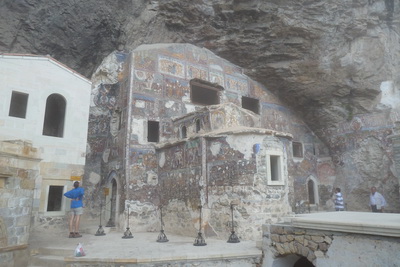 Practically the half bible was paint on the abbey's side.
In Trabzon we had visited a catholic church.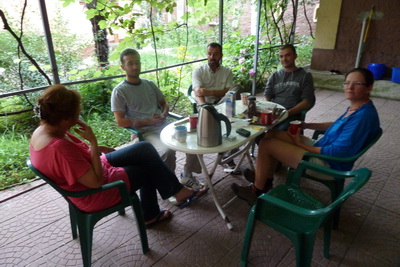 At the parish we met Nico who invited us for a tea and cake in the church's garden where we met also his wife Elena and his godson called Constantin.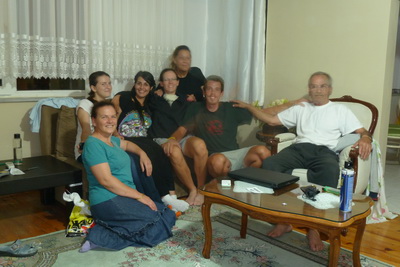 At night we left Mehmet's house, they were very nice with us. For diner we had fish (fish out by Mehmet) and chips, was very delicious; we changed our addresses, made some picture and departed.