Posts Tagged 'Yenisehir'
This 10 minutes is
about this 2 days
, and produced for the visual and lazy people ! :)
We left Yenisehir early.  The area was flat at first. We ran on a wide and straight road next to fields, where women were working.
Yesterday afternoon we left Ali's home.
The farewell was incredible.  We stayed at Ali almost one week and we liked each other a lot.
But the biggest farewell was from Dani. We travelled together more than 1 month and now he just left.
About the English site
If you read this, it means you are on the English version of our site. The English translations are a bit late, but here is some annual summaries what is unique from the Hungarian site and made only for you with love. :) If you are curious about our newest adventures, switch to the Hungarian version (which is more up to date) with the red-white-green flag above, and use google translate until we can post again English too. Thanks for your patience! ;)
Our e-mail address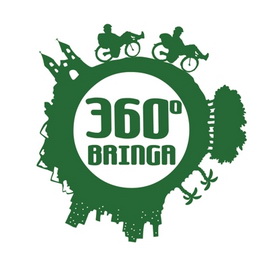 Az Útiterv
Videos & Slideshows
Pages
Más olvasnivaló
Ha unnátok már a 360°bringát, vagy nem lenne új bejegyzés, de épp nagyon olvashatnékotok van, íme néhány gyűjtemény vagy írás, amiket ajánlunk, és amelyek megváltoztatták a gondolkodásmódunkat:
Fényképeink
Otthon
Európa
Törökország
Grúzia
Örményország
Irán
Türkmenisztán
Üzbegisztán
Tádzsikisztán
Kirgizisztán
Kína
Pakisztán
India
Nepál
India
Banglades
Utazás Fórum