Farewell from Ali
We left Edirne in the morning. Ali joined us for the first 25kms before we stopped in a village for a tea.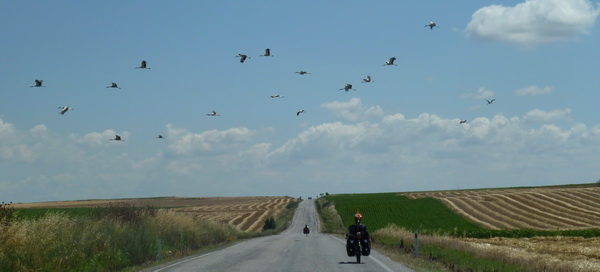 The locals were sitting at the tables, were playing cards and drinking tea. It was half lira so we had some too and also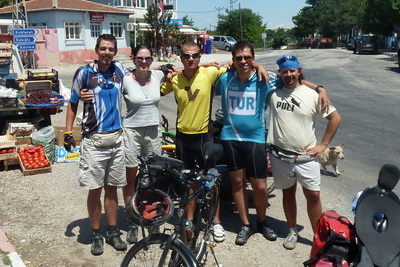 bought a large box of ice cream for 3 liras. During the break we cleaned the chains cause it was due despite they were still in working order. We said good bye form Ali, we had a good time with him, it was a nice change before three of us hit the road again.
The road was still undulating; we planned to go till Kirklareli, 60kms from Edirne, but the hills tired us out so we arrived there only in dinner time. Zita and Dani went shopping to the local BIM while I looked after the bikes. Read more…